Complete the form below for additional information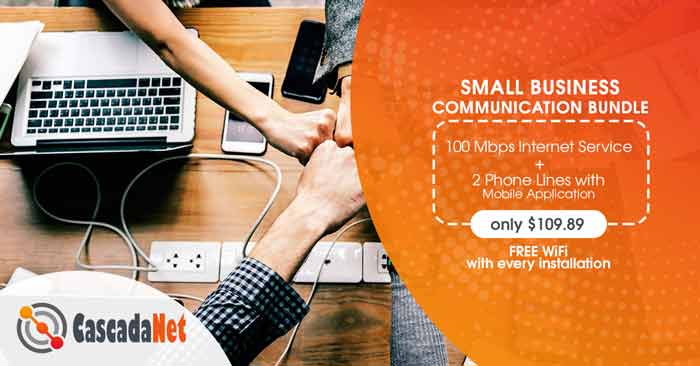 Small Business Communication Bundle
This bundle is intended to be the base for your any small business communication infrastructure. In addition to a very fast 100 Mbps high speed Internet connection, the bundle includes two phone lines with the following features:
Auto attendant to provide your small business with a rich feature a professional auto attendant service.

Mobile application: allows you to "carry your business phone" in your cell phone. You will be able to received phone calls directly into your phone app as you were answering from your business phone. Moreover, any call place using the mobile app will show your business caller ID.

Rapid redeployment of phones. You will be able to move your phones any where.

A solid, business grade, voice mail that delivers your voice mail in a text format directly to your inbox.

Free conference bridge able to handle a meeting with up-to 97 users at the same time.

All the traditional features of traditional phone lines: caller ID, 3 way calling, phone transfer, and many more.